American Problems (Paperback)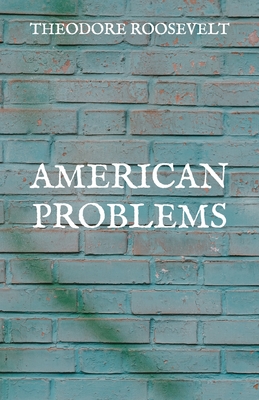 $8.39
Email or call for price.
Description
---
The trouble is in the confusion of ideas which results in trying to apply the same principle to two totally different classes of cases. A State like Switzerland or Holland differs only in size from the greatest of civilized nations, and in everything except size stands at least on a level with them. Such a State is absolutely competent to preserve order within its own bounds, to execute substantial justice, and to secure the rights of foreigners. All that is necessary, therefore, is to guarantee it against aggression; and when the great Powers have thus guaranteed it, all covenanting to protect it from the aggression of any one of their own number, their duty is done and the needs of the situation completely met. In such a State the people themselves guarantee stability, order, liberty, and protection for the rights of others. There is not the slightest need of interfering with them, of seeking to develop them, of protecting them from themselves. The needs of civilization and humanity are sufficiently met by protecting them from outside aggression.