What is Coming?: A Forecast of Things after the War (Paperback)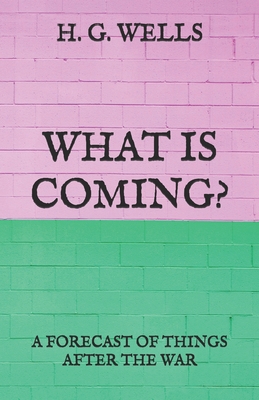 $8.39
Email or call for price.
Description
---
In saying, however, here and there that "before such a year so-and-so will happen," or that "so-and-so will not occur for the next twenty years," he was generally pretty widely wrong; most of his time estimates are too short; he foretold, for example, a special motor track apart from the high road between London and Brighton before 1910, which is still a dream, but he doubted if effective military aviation or aerial fighting would be possible before 1950, which is a miss on the other side. He will draw a modest veil over certain still wider misses that the idle may find for themselves in his books; he prefers to count the hits and leave the reckoning of the misses to those who will find a pleasure in it.