Advanced Bowie Techniques: The Finer Points of Fighting with a Large Knife (Paperback)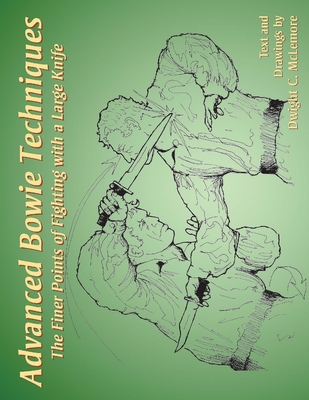 $48.00

Usually Ships in 3-7 Days
This book cannot be returned.
Description
---
McLemore builds on the foundation of Bowie and Big-Knife Fighting System to teach you more complex fighting techniques with the Bowie knife. Using the same highly effective workbook format, McLemore pairs step-by-step instructions with realistic illustrations to make the fighting sequences come alive. His uncanny ability to convey subtle motion and movement in his drawings allows readers to fully understand and learn the dynamic art of knife fighting. Progressive drillscombine techniques into sequences designed to show you how to maximize time, distance and movement to create openings for attacking or defending yourself against one or more opponents.
About the Author
---
Dwight C. McLemore is a retired combat arms officer with the U.S. Army and is an accomplished bladesman and instructor. He is renowned for his vast knowledge of Bowie and big-knife fighting and has more than 18 years of experience in self-defense and martial arts. The owner of the School of Two Swords, McLemore is rated expert level with the American Knife Congress, is certified in kung fu and holds 1st dan in kendo.