Return to Gentleness: Journeying With Gentle Teaching (Paperback)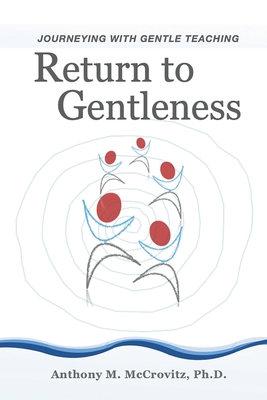 $28.95

Usually Ships in 3-7 Days
This book cannot be returned.
Description
---
When it comes to caregiving, processes of learning and relationship-building are as important for the caregiver as they are for the individual. The work of Dr. Anthony (Tony) M. McCrovitz is grounded in the relationship-building philosophy and practice of Gentle Teaching, his source of inspiration for the writing of this book. In mentoring a spirit of gentleness, we engage in navigating the social vision of Gentle Teaching, based on mutual respect, unconditional acceptance, and principles of interdependence that demonstrate the universal, inherent unity of our humanity. The author illustrates views from both sides of a framework of Gentle Teaching, providing the reader with a window of understanding for cultivating the connections between a person's interior, social-emotional life and their external experience and quality of life. He expands the framework that builds from a moral ethic (the why), with the interweaving of a narrative ethic (the how), illustrating a Quality of Life Model(TM) of services that opens up the dialogue with further discussion of mentoring, management, agency and community formation, and crisis intervention, focusing on identifying areas of need and how to create accessible means that develop congruency for experience and well-being, and inclusive, vital communities. Relationship-building interactions that focus on creating companionship and community, acknowledge the client's value and ability to trust the mentoring processes. This lays a foundation for the intrinsic ability to learn how to feel safe and loved. The learning sometimes means "unlearning" trauma-informed responses. This takes patience while new moral memory is being created. In our learning and practice of Gentle Teaching, we remember a simple law of physics: We do not need to remove the darkness from a room before it can be filled with light. Compassionate, practical, and tested in the author's own practice, this masterful exploration of Gentle Teaching belongs with every caregiver.