Natural Magic For The Modern Goddess (Paperback)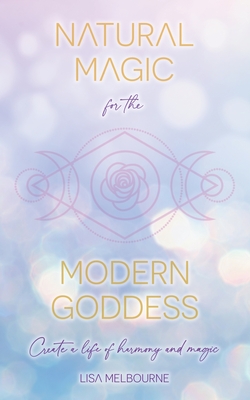 $20.99

Usually Ships in 3-7 Days
This book cannot be returned.
Description
---
Welcome to you, Beautiful Goddess. This book is written from a place of deep acknowledgement and celebration for the feminine in all of us...
Modern life for the everyday woman can be both demanding and exhausting. Now more than ever, women are expected to do it all and they have shown that so far, they are doing a pretty good job of it. However, the one task that women tend to forget, is the most important task of all -self-care. Natural Magic For The Modern Goddess will take you on a journey of self-exploration, self-care and wellbeing.
Combining her personal experience with research and practice, Lisa Melbourne will help you find your soul's true purpose. Her words of wisdom beautifully transpire into practical spells that will aid you with committing to yourself and manifesting your dreams.
Focusing on the magic of the Mind, Body and Spirit, the book invites you to practise rituals and other natural methods that will allow you to reflect, acknowledge and make the change you need to find the inner Goddess in you.