Down Time (Paperback)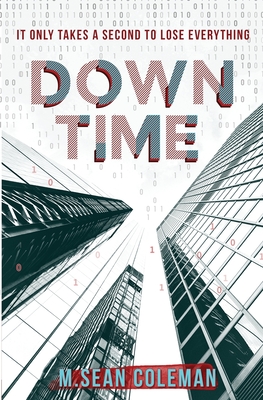 $12.99

Usually Ships in 3-7 Days
Description
---
IT ONLY TAKES A SECOND TO LOSE IT ALL
Mutual funds. Savings accounts. The stock exchange. It takes just one cyber attack to bring it all crashing down.
Down Time sees the return of vigilante hacker Scott Mitchell, whose victory over hacker group Black Flag was just a minor setback for the notorious cyber criminals.
With a new recruit under his wing, Mitchell's enemy - and the leader of Black Flag - The Salesman, prepares to launch his next attack, shielded by the anonymity of the Dark Web.
The National Cyber Crime Unit in London have joined forces with the FBI to battle a new piece of malicious code threatening to bring the world financial market to its knees.
Meanwhile, several elite traders have been found dead in very strange circumstances -- from sudden heart attacks to kinky sex acts gone wrong.
Are their deaths accidental, or could they be connected to Black Flag's latest malevolent terror plot?
DOWN TIME IS THE SECOND SCOTT MITCHELL THRILLER