World Domination Strategy 2 books in 1: Mental Manipulation - Dark Psycology (Hardcover)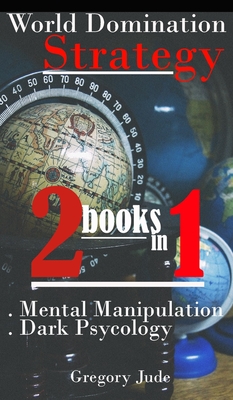 $35.00
Email or call for price.
Description
---
do you think you deserve better? do you think you're being manipulated? have you decided to change your life forever?
if you want to learn secret manipulation techniques, then keep reading...
This book is going to be your secret to success because you will learn about several strategies that will help you understand people's motives, analyze them, and also protect yourself from emotional abuse and manipulation. You will be introduced to the unique traits that are present in manipulators.
Once you gain this knowledge, identifying them in your surroundings will become much easier. With time, you will learn the game of the manipulator so that you can identify those covert tactics at once. Have a pathological partner, and yet you don't know what to do?
Don't worry because this book deals with toxic relationships and how manipulation presents itself in romantic setups as well. Whether you are fed up of your boss manipulating you into doing all his work or a partner who sends you into a cycle of endless guilt, this book right here is your way out.
We all have loved ones who might be struggling and who we wish we could help more, but that can sometimes be difficult. If you start to analyze people and better grasp where it is that they're coming from, you're giving yourself the chance to look for ways that you can actually help them.
how the mind thinks.
how to use your intelligence
the best technique of mind manipulation
make decisions quickly
this collection includes:
Mental_Manipulation
Dark Psycology
what are you still waiting for?
swipe up and click on the "buy now" button