A Short Story of Brexit: Understanding Economical and Political Consequences (Paperback)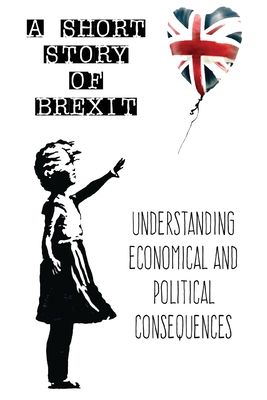 $20.95
Email or call for price.
Description
---
On June 23, 2016, the United Kingdom called its voters at the polls to vote on a referendum on the country's stay in the European Union. 51.89% of voters voted for Leave, the exit against 48.11 in favor of Remain, the permanence, with a turnout of 71.8% of the electorate (over 30 million people ). The country was very divided. Scotland (62%), London (59.9%), Northern Ireland (55.8%), and the overseas territory of Gibraltar (95.9%) were in favor of Remain. The vote also appeared very divided demographically, with young people between 18-24 and 25-34 years old who voted 73% and 62% respectively to stay in Europe.
In this book, I investigate the situation wherein the United Kingdom withdraws its membership of the European Union, concentrating on the economic consequences thereof. I describe the UK's history with the EU and the possible frameworks for their future relationship. I produce analyses of the economic changes to UK trade, with a focus on the benefits of the Single Market, the City of London and the financial sector, and the labor market in response to changes in immigration. I discuss the probability of each possible future relationship based on UK and EU preferences, evaluate the consequences for the UK. Overall, my findings suggest that the UK will negotiate a Free Trade Agreement with the EU, yet will suffer significant economic repercussions from exiting the Union. This is largely because the UK will have to give up sovereignty in trade for market access, and the UK is disinclined to do so.