Healthcare, Actually: A Brief Review of International Healthcare, America's Challenges, and Steps Towards Universal Healthcare (Paperback)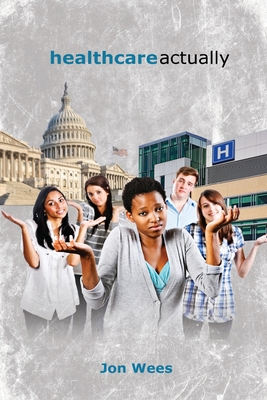 $8.39
Usually Ships in 3-7 Days
This book cannot be returned.
Description
---
Healthcare.
Whatever politics, religion, or personal beliefs we live by, if there's one thing we can agree on it's this: healthcare in our country is broken. What we can't agree on is how to fix it.
But is that even possible?
It is easy to be overwhelmed by the number of problems and plans discussed on a daily basis, easy to think that the only people who can sort it out are the ones with medical degrees and an army of lawyers...but it doesn't have to be that way. Shouldn't we have a better understanding of the issue?
This easy-to-follow guide breaks down the healthcare debate, frankly discussing positions and plans from both sides of the aisle, what works and doesn't work in models from around the world, and endeavors to give you the knowledge to enter the debate and wield the power of your vote and support.
Because what is the greatest factor for our families, our jobs, our futures?
Healthcare, actually.