All That Is Sacred Is Profaned: A Pagan Guide to Marxism (Paperback)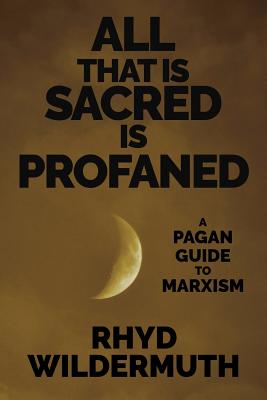 $12.00

Usually Ships in 3-7 Days
This book cannot be returned.
Description
---
All That Is Sacred Is Profaned is the text from Rhyd Wildermuth's popular introductory course on Marxism, now available in print. Written for those without privileged academic experience and those too busy trying to survive to read economic theory, this book uses real-world examples to explain how capitalism operates, why it came about, and how it might be stopped.
All That Is Sacred Is Profaned isn't just an economic or political text. Instead, Pagan and druid Rhyd Wildermuth teases out the intersections between Marx's ideas and the core worldviews of animism and Paganism: the magical transformation of the world through labor, the inspirited nature of the things we humans create and trade, and the sacred aspects of the world crushed beneath the demands of profit.