Xenical: The Powerful Weight Loss Medication That Works Rapidly (Paperback)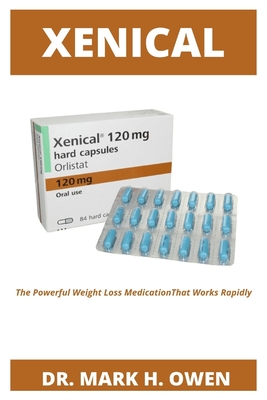 $15.87
Email or call for price.
Description
---
XENICAL (orlistat) is a gastrointestinal lipase inhibitor for obesity management that acts by inhibiting the absorption of dietary fats.Xenical (orlistat) is a gastrointestinal lipase inhibitor used to help with weight loss by preventing the digestion and absorption of fat in food by inhibiting the enzyme lipase in the intestine XENICAL is indicated for obesity management including weight loss and weight maintenance when used in conjunction with a reduced-calorie diet. XENICAL is also indicated to reduce the risk for weight regain after prior weight loss. XENICAL is indicated for obese patients with an initial body mass index (BMI) >=30 kg/m2 or >=27 kg/m2 in the presence of other risk factors (e.g., hypertension, diabetes, dyslipidemia) CLICK BUY NOW.