Accounting Principles Made Simple: The Ultimate Beginner's Guide to Basic GAAP, Accrual Accounting, Financial Statements, Double Entry Bookkeeping (Paperback)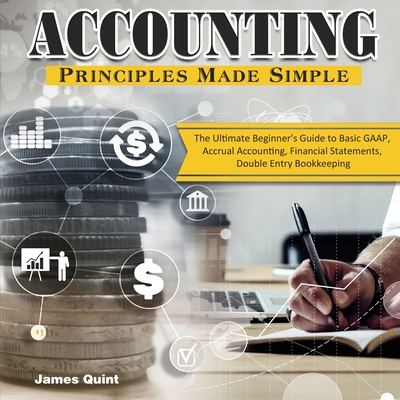 $20.99
Email or call for price.
Description
---
Accounting is about so much more than crunching numbers.
Accounting impacts the lives of everyone, from the average person who does a budget every month to CEOs looking for the best way to invest in their business. It is a truly useful skill that benefits anyone who learns it. But, why is accounting so important?
Many people lead busy lives once they start their career and you may not have time to go back to college or hundreds (or thousands) of dollars to spend on an accounting class. This book is designed for those people, as well as for students that may need a little more help to understand their accounting class.
Principles of Accounting is designed to meet the scope and sequence requirements of a two-semester accounting course that covers the fundamentals of financial and managerial accounting.
Due to the comprehensive nature of the material, we are offering the book in two volumes. This book is specifically designed to appeal to both accounting and non-accounting majors, exposing students to the core concepts of accounting in familiar ways to build a strong foundation that can be applied across business fields.
Each chapter opens with a relatable real-life scenario for today's college student. Thoughtfully designed examples are presented throughout each chapter, allowing students to build on emerging accounting knowledge. Concepts are further reinforced through applicable connections to more detailed business processes.
Students are immersed in the "why" as well as the "how" aspects of accounting in order to reinforce concepts and promote comprehension over rote memorization.