The Great Convergence: Asia, the West, and the Logic of One World (Hardcover)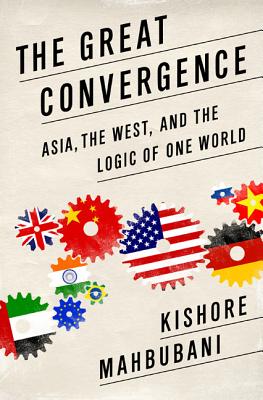 Description
---
The twenty-first century has seen a rise in the global middle class that brings an unprecedented convergence of interests and perceptions, cultures and values. Kishore Mahbubani is optimistic. We are creating a new global civilization. Eighty-eight percent of the world's population outside the West is rising to Western living standards, and sharing Western aspirations. Yet Mahbubani, one of the most perceptive global commentators, also warns that a new global order needs new policies and attitudes.
Policymakers all over the world must change their preconceptions and accept that we live in one world. National interests must be balanced with global interests. Power must be shared. The U.S. and Europe must cede some power. China and India, Africa and the Islamic world must be integrated. Mahbubani urges that only through these actions can we create a world that converges benignly. This timely book explains how to move forward and confront many pressing global challenges.
About the Author
---
Kishore Mahbubani is a writer, professor, and a former Singaporean diplomat who served twice as ambassador to the UN. Currently, he is the dean of the Lee Kuan Yew School of Public Policy at National University of Singapore. A prolific writer, he has published three books and numerous articles in leading global journals and newspapers, like Foreign Affairs, Foreign Policy, and the Financial Times. Foreign Policy listed him as one of the top 100 global thinkers in 2005, 2010, and 2011.