Unjust Justice: Against the Tyranny of International Law (Crosscurrents) (Paperback)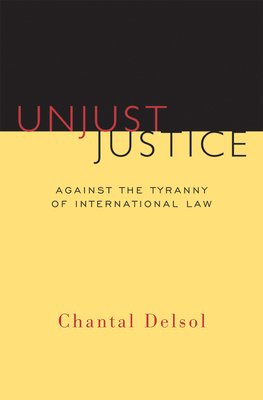 $18.00
Usually Ships in 3-7 Days
Description
---
The contemporary democratic humanitarian is a staunch proponent of "international law" and "international justice" as a way for the Western world to do penance for its missionary, colonial, and imperial past. However, argues the French philosopher Chantal Delsol, this purportedly humanitarian project is deeply flawed in its premises, means, and ends. In Unjust Justice, Delsol shows that as the favorite weapons in today's "progressive" arsenal, the ideals and institutions of international law reflect the very moralistic dogmatism and inquisitorial spirit that the Enlightenment originally sought to replace.

Older liberals, such as Montesquieu and Kant, were aware of the tyrannical potential of Enlightenment thought. Montesquieu therefore mounted a sturdy defense of human cultural and political diversity, and Kant distinguished sharply between the moral and the legal order. Contemporary progressives, on the other hand, betray a naïve and moralistic glibness. Delsol deflates their pretensions, unmasks their hypocrisies, and exposes the logic of their tyrannical methods. In so doing, she defends those real human and political values that are threatened by the contemporary zeal for international law.
About the Author
---
Chantal Delsol is a professor of philosophy at the University of Marne-La-Vallée near Paris. A member of the prestigious Académie des Sciences Morales et Politiques (institut de France), she is also a novelist. Her other titles in English include the critically acclaimed Icarus Fallen: The Search for Meaning in an Uncertain World and The Unlearned Lessons of the Twentieth Century: An Essay on Late Modernity, both published by ISI Books.