Digital Fortress: A Thriller (Compact Disc)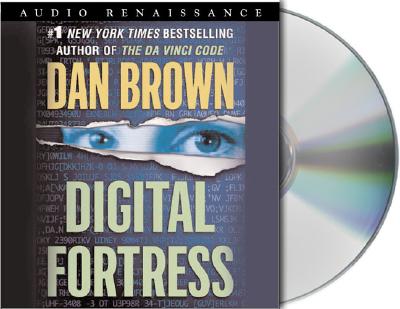 Description
---
A masterful thriller by the author of the #1 "New York Times" bestseller "The Da Vinci Code"
When the NSA's invincible code-breaking machine encounters a mysterious code it cannot break, the agency calls its head cryptographer, Susan Fletcher, a brilliant, beautiful mathematician. What she uncovers sends shock waves through the corridors of power. The NSA is being held hostage--not by guns or bombs--but by a code so complex that if released would cripple U.S. intelligence. Caught in an accelerating tempest of secrecy and lies, Fletcher battles to save the agency she believes in. Betrayed on all sides, she finds herself fighting not only for her country but for her life, and in the end, for the life of the man she loves.
About the Author
---
Dan Brown lives in New Hampshire. Paul Michael has narrated nearly 50 audiobooks and has been nominated twice for an Audie award. Some of his most popular recordings include Dan Brown's "The Da Vinci Code ""and Inferno, The Tristan Betrayal," "Hollywood Tough, Sons of Fortune, ""and Second Spring."
Praise For…
---
"Dan Brown has to be one of the best, smartest, and most accomplished writers in the country. The Da Vinci Code is many notches above the intelligent thriller; this is pure genius." —NELSON DeMILLE, #1 New York Times bestselling author

"Intrigue and menace mingle in one of the finest mysteries I've ever read. An amazing tale with enigma piled on secrets stacked on riddles."—CLIVE CUSSLER, #1 New York Times bestselling author

"The Da Vinci Code is a dazzling performance by Brown, a delightful display of erudition." — The Boston Globe