Flat-Out Rock: Ten Great Bands of the '60s (Hardcover)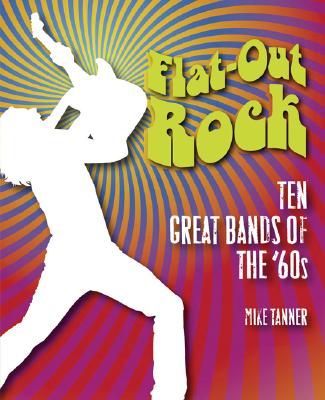 $24.95
Email or call for price.
Description
---
"The bands that rocked the 60s and 70s still resonate today."
The pioneers of 60s rock spoke for an entire generation of young people. Their music and personas reflected the conflicting moods, politics and passions of a turbulent era. Now, a new generation of musicians and fans is discovering the unique sound from that incomparable musical period.
Charge into Flat-Out Rock and step on stage with 10 icons of 60s and 70s rock. Author and musician Mike Tanner puts you in the front row as he chooses a pivotal event in the careers of the greatest rock artists of the era. He tells readers who influenced these classic bands and, in turn, which contemporary bands have drawn on the sounds from that time. Tanner lists each band's best songs and albums, and highlights some of the other great figures who enjoyed popular appeal.
From Jimi Hendrix's burning performance at the Monterey Pop Festival to the Rolling Stones' tragic concert at Altamont, you'll witness the most extraordinary era of recent times. Also profiled: The Beatles The Doors Neil Young, Crosby, Stills and Nash Janis Joplin Creedence Clearwater Revival Led Zeppelin Bob Dylan The Who.
With a blend of pulse-pounding storytelling and captivating images, Flat-Out Rock is the perfect introduction for young fans.
About the Author
---
Mike Tanner is a musician and author of "Resurrection Blues." His band plays in and around Toronto, where he lives.