Commercial Fishing on the Outer Banks (Hardcover)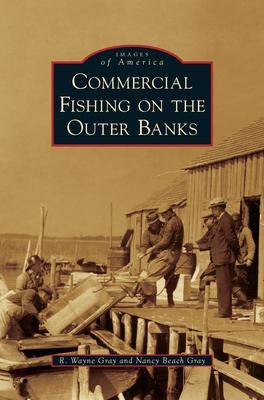 $31.99
Usually Ships in 3-7 Days
This book cannot be returned.
Description
---
Fishing on the Outer Banks for subsistence began over 1,000 years ago with the Algonquin Indians, who made their summer camps on the islands. They came for the seafood and learned how to fish for various species during each season. Some of their fishing methods are still used by local watermen. The early settlers to the area were also fishers for sustenance. It was not until the Civil War, however, when they became commercial fishermen. Historic shad runs combined with the building of infrastructure such as an ice plant, roads, and bridges finally made possible the exportation of their catches to northern markets. In the 1950s, tourists started trickling in, and restaurants began dotting the landscape, promoting the consumption of fresh seafood. Today, in an economy ruled by tourism, fishing for profit still plays a strong role. What began in the 1660s with a shipment of 80 barrels of whale oil has continued to the present with internationally coveted catches of bluefin tuna. Although the fishing industry is threatened today as never before, commercial fishermen will continue to develop new markets and fight for their livelihoods.