The Constitution of the United States of America: With the Declaration of the Independence and the Bill of Rights (Paperback)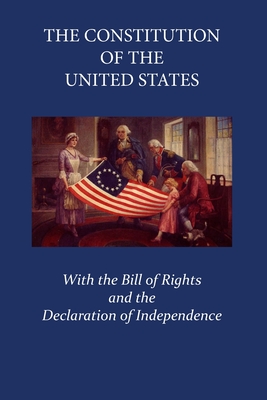 $7.56
Usually Ships in 3-7 Days
This book cannot be returned.
Description
---
A complete Edition of the original Constitution with The Bill of Rights and The Declaration of Independence, symbols of freedom, justice, and independence. Beacons of hope and promise of a better world, the American Constitution, The Declaration of Independence, and the Bill of Rights are documents that changed the History of our nation. Built from the efforts of true patriots who believed in a nation of equality and integrity, these three documents stand to this day as a reminder of the struggle and sacrifice of our ancestors who fought so that we could have a better future. So that we could all look at the skies as a free people.