Jane Eyre: With Annotations (Paperback)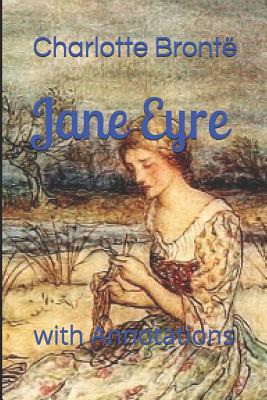 $27.60
Usually Ships in 3-7 Days
This book cannot be returned.
Description
---
Annotations-Charlotte Bront Biography -Book Summary-About Jane Eyre-Character List-Character AnalysisJane EyreEdward Fairfax RochesterSt. John Rivers-Character MapJane Eyre, the story of a young girl and her passage into adulthood, was an immediate commercial success at the time of its original publication in 1847. Its representation of the underside of domestic life and the hypocrisy behind religious enthusiasm drew both praise and bitter criticism, while Charlotte Bront 's striking expose of poor living conditions for children in charity schools as well as her poignant portrayal of the limitations faced by women who worked as governesses sparked great controversy and social debate. Jane Eyre, Bront 's best-known novel, remains an extraordinary coming-of-age narrative, and one of the great classics of literature.The main quest in Jane Eyre is Jane's search for family, for a sense of belonging and love. However, this search is constantly tempered by Jane's need for independence. She begins the novel as an unloved orphan who is almost obsessed with finding love as a way to establish her own identity and achieve happiness.Jane Eyre is the story of a young, orphaned girl (shockingly, she's named Jane Eyre) who lives with her aunt and cousins, the Reeds, at Gateshead Hall. Like all nineteenth-century orphans, her situation pretty much sucks. Mrs. Reed hates Jane and allows her son John to torment the girl.Charlotte Bronte's Jane Eyre (1847), one of the best-loved novels in the English language, may have been inspired by a real person. A Jane Eyre lived in Yorkshire, a few miles from the Brontes' home, and was known among Charlotte Bronte's circle, new research by a retired teacher has established.When Jane assures him of her love and tells him that she will never leave him, Mr. Rochester proposes again, and they are married. He eventually recovers sight enough to see their newborn son.