Pashena: the Dirt Field (Paperback)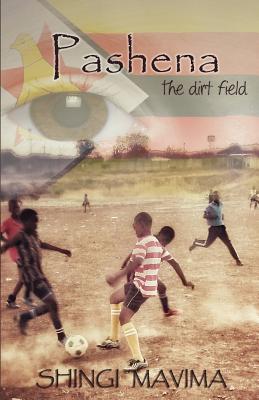 $20.39
Email or call for price.
Description
---
Pashena--literally "the dirt field"--is the coming-of-age tale of a group of neighborhood friends growing in the low-income township of Dangamvura, Mutare (Zimbabwe).
The story spans five years in the mid to late 1990s, a period during which most of the boys go from seven and eight to the precipice of their teen years.
Shingi has recently started school and is getting to meet the array of characters that are his neighborhood peers. Among them are Ta--his stuttering, reserved, and loyal next door neighbor, Strive and Wellington--hilarious and crass orphans from across the street who had grown up in the rural areas and were now being raised by their teenage sister, and Fungai and Tiberius--tennis-playing brothers who vacillate between yearning for belonging and bully tendencies. The group is, however, always in flux with cousins, classmates, tenants, and new neighbors coming and going.
While the friends are initially drawn together by the happenstance of neighborhood and a shared passion for soccer, they find themselves privy--from the vantage point of their beloved dirt soccer field, Pashena--to a community forever transformed by the insatiable AIDS scourge, an ominously dilapidating economy, and the irreparable loss of communal innocence.
Through it all, Pashena serves as an agent in which the boys learn to negotiate their love of self, each other, and community all while living in a world of which even their elders could ill make full sense.