The Constitution of the United States, with Index, and the Declaration of Independence (Paperback)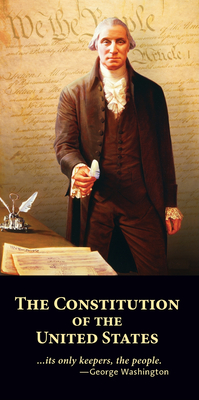 $1.50

Usually Ships in 3-7 Days
This book cannot be returned.
Description
---
The Constitution of the United States, with Index, and The Declaration of Independence: Pocket Edition This Constitution was proofed word for word against the original Constitution housed in the Archives in Washington, D.C. It is identical in spelling, capitalization and punctuation. It is sized in accordance with one produced by President Thomas Jefferson and includes the Bill of Rights, Amendments 11 through 27, The Declaration of Independence and a complete index of the Constitution. 52 pages. 3-1/4 x 6-1/2 inches. Published by the National Center for Constitutional Studies, a nonprofit educational foundation dedicated to restoring Constitutional principles in the tradition of America's Founding Fathers.