Revolutions and Revolutionary Movements (Paperback)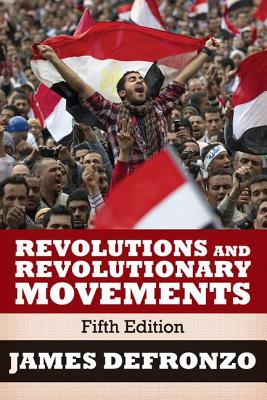 Email or call for price
Usually Ships in 3-7 Days
This book cannot be returned.
Description
---
With crucial insights and indispensable information concerning modern-day political upheavals, Revolutions and Revolutionary Movements provides a representative cross section of the most significant revolutions of the twentieth and twenty-first centuries. This Fifth Edition is revised and updated with a new chapter on the Arab Revolution from its beginning in December 2010 to the present. In this widely used text, students can trace the historical development of eleven revolutions using a five-factor analytical framework. Author James DeFronzo clearly explains all relevant concepts and events, the roles of key leaders, and the interrelation of each revolutionary movement with international economic and political developments and conflicts, including World Wars I and II, the Cold War, and the War on Terror. Student resources include multiple orienting maps, summary and analysis sections, suggested readings, chronologies, and documentary resources.
About the Author
---
James DeFronzo is emeritus faculty of sociology at the University of Connecticut. His books include The Iraq War: Origins and Consequences (Westview Press) and the award-winning three-volume encyclopedia Revolutionary Movements in World History, now available in more than 60 nations on six continents around the globe. He also is the author of numerous articles on political sociology, revolutionary movements, criminology, and social policy related to crime.