How the Beatles Changed the World (Hardcover)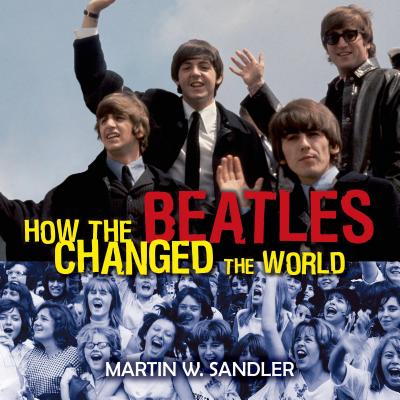 $22.99
Email or call for price.
Description
---
The Beatles' first appearance on the Ed Sullivan show, has been called "a night that changed the course of American culture." More than seventy million television viewers - the largest-ever audience for an entertainment show - watched the Beatles' performance that February 9, 1964. It was only the beginning.

Had the Beatles been simply the most successful musical group of all time, their place in history would be secure. But they were much, much more. The Beatles changed popular culture forever. They changed the way people listened to music and experienced its role in their lives. And they were even more. For as their work matured, they became nothing less than the embodiment of the social and cultural revolutions of the 1960s. Readers will also discover how the Beatles became prisoners of their own success and how, by retreating into the recording studio, they attained even greater heights by creating songs and albums of such meaning and of such influence that the entire nature and importance of popular music was profoundly altered.
About the Author
---
Martin W. Sandler is the author of Imprisoned, Lincoln Through the Lens, The Dust Bowl Through the Lens, and Kennedy Through the Lens. He has won five Emmy Awards for his writing for television and is the author of more than sixty books, two of which have been nominated for the Pulitzer Prize. Among Sandler's other books are the six volumes in his award-winning Library of Congress American History Series for Young People, a series which has sold more than 500,000 copies. Other books by Mr. Sandler include: Island of Hope: The Story of Ellis Island, Trapped in Ice, The Story of American Photography, The Vaqueros, America: A Celebration, and This Was America. Mr. Sandler has taught American history and American studies at the University of Massachusetts at Amherst and at Smith College, and lives in Massachusetts.
Praise For…
---
"A well-researched and attractively presented look in words and pictures at how the ever-popular Beatles did indeed change the world." —Kirkus Reviews

"On-stage and behind-the-scenes color and b&w photos fill this appreciative and intelligent examination of the far-reaching effects of Beatlemania." —Publishers Weekly

"Even Beatles fans who have done their homework will find something new in this in-depth examination." —Booklist

"A welcome reminder that popular entertainment can be a powerful force for positive change in the world." —School Library Journal

"The book's strength is in Sandler's observations on why the Beatles were such a force for change." —Library Media Connection