Deliberative Democracy for the Future: The Case of Nuclear Waste Management in Canada (Studies in Comparative Political Economy and Public Policy) (Paperback)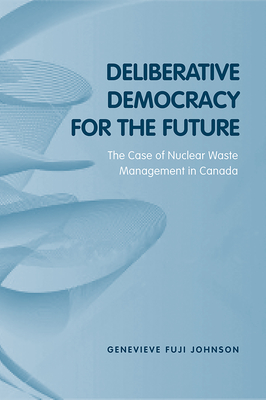 $48.53
Email or call for price.
Description
---
In today's world, public policies are increasingly associated with social and environmental risk and scientific uncertainty. Given such potential impacts on the moral freedom and equality for existing and future generations, policies should reflect decision-making standards beyond those of economic efficiency and technical safety. They should reflect the imperatives of social justice and democratic legitimacy now and into the future.
Deliberative Democracy for the Future identifies an approach to ethical policy analysis that promises to serve the ends of justice and legitimacy in areas of public policy such as hazardous waste management, energy generation and regulation, climate change control, and genomics research and commercialization. Based on a wide reading of ethical approaches to policy analysis found in contemporary political theory, moral philosophy, and public policy literatures, it evaluates these three central approaches to ethical policy analysis in light of moral dilemmas arising in a particularly timely case: Canadian nuclear waste management policy.
The volume's central argument is that the most desirable approach to ethical policy analysis contains the philosophical tools necessary to address problems of understanding risk and safety, identifying obligations to both existing and future generations, and conceptualizing legitimacy-conferring decision-making processes. Genevieve Fuji Johnson argues that neither welfare utilitarianism nor modern deontology is sufficiently equipped for these tasks. She proposes that only deliberative democracy contains convincing conceptions of the good, justice, and legitimacy that provide for the justifiable resolution of debates about the moral foundations of public policy. Responding to challenges in nuclear waste management in ways more comprehensive and more tenable than both utilitarianism and deontology, deliberative policy analysis promises to be an effective approach to other cases associated with risk, uncertainty, and futurity.