The Essential Guide to Practical Astrology: Everything from zodiac signs to prediction, made easy and entertaining (Paperback)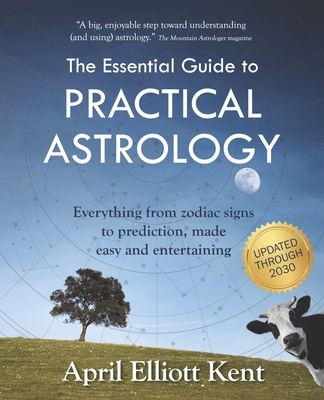 $20.34

Usually Ships in 3-7 Days
This book cannot be returned.
Description
---
Astrology is an ancient tool for understanding ourselves, our relationships, and our life's path. It begins with the belief that everything in the cosmos is connected. Then it traces the connection between us and the planets at the moment of our birth. That connection reflects and influences every facet of our life on Earth, from love to money. Once you learn the language of astrology, it makes perfect, practical sense. The Essential Guide to Practical Astrology offers an easy-to-understand exploration of this celestial language that goes far beyond daily horoscopes. In these pages, you learn how to calculate and decipher your birth chart; meet and discover the secrets of the great zodiac "wheel" and its 12 signs; and tour the 12 houses that symbolize the major arenas in which life's big events occur. You also get: - A road map through the planets, Sun, and Moon, along with key information on what their sign and house placement - and their relationships to one another - mean. - A walk through the cycles of astrology and how they reflect cycles in your own life. - Guidelines for creating daily, monthly, yearly, and long-range planners so you can better manage your personal goals. - Tips for mastering the language of astrology to make predictions for your future. The Essential Guide to Practical Astrology gives you a no-nonsense approach to a system that helps you discover what's best for you, your life, and your world.
About the Author
---
April Elliott Kent has been a professional astrologer since 1990. She is the author of "Astrological Transits" (Fair Winds Press 2015), "The Essential Guide to Practical Astrology" (Alpha/Penguin 2011; Two Moon Publishing 2016), and "Star Guide to Weddings" (Llewellyn 2008). April's astrological writing has also appeared in Llewellyn's Moon Sign, Sun Sign, and Sabbats Almanac Books, The Mountain Astrologer and Dell Horoscope magazines, and online at Beliefnet and Tarot.com. April is a member of the International Society for Astrological Research (ISAR) and the Authors Guild. She lives with her husband and two cats in San Diego, California. Her website is bigskyastrology.com.