The Good Mother (Paperback)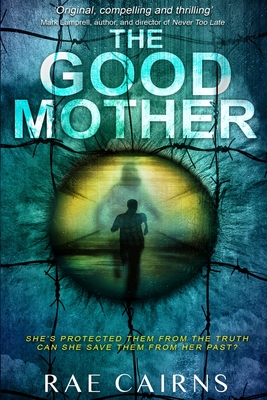 $21.59
Email or call for price.
Description
---
She's protected them from the truth. Can she save them from her past?
Australian soccer mum Sarah Calhoun keeps the terrifying secrets of her time as an overseas aid worker from everyone she loves. Until two men from Northern Ireland hunt her down - one an obsessive policeman with demons of his own, the other a brutal IRA executioner, too closely connected to her past.
She is forced to return to Belfast to testify at a murder trial. But she faces an impossible choice - lie on the stand and allow a vindictive killer to run free, or tell the truth and place her children in the line of fire.
With the lives of her family and thousands of innocent people at risk, Sarah must battle her fears, overcome betrayal, and find the courage to fight for the truth.
But righting the wrongs of the past just might cost her everything.
If you enjoy fast-paced thrillers with tight, twisty plots - think TAKEN meets THE BOURNE SUPREMACY, with a mother as the hero - then grab your copy of THE GOOD MOTHER today
Praise for THE GOOD MOTHER
"Action, danger, love and sacrifice ... it's all there
The Good Mother is a thrilling read that will have you burning the midnight oil. A compelling and first-hand insight into Northern Ireland through the eyes of the strongest of people - a mother who will do anything to protect her children." - Melissa Doyle AM, journalist, television presenter, radio presenter and author.
"The story is brilliant - one of the most original, compelling and thrilling tales I have read in years." - Mark Lamprell, author of The Lover's Guide To Rome, screenwriter of Goddess and director of Never Too Late.