Education and Public Policy in Australia (Paperback)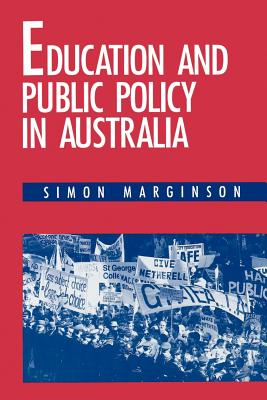 $51.99

Usually Ships in 3-7 Days
This book cannot be returned.
Description
---
The gap between the demands placed on education in Australia and the resources allocated to it by government has increased dramatically in recent years. The education system is expected to absorb youth unemployment and play a key role in the modernisation of the economy, yet education spending as a proportion of GDP has declined. The notion of education as being important for its own sake and a key to equality in society seems to have been set aside, and economics now dominates debate on education policy. This book summarises and analyses the major issues in Australian education policy today: the relationship between education and work; the reform of higher education and vocational training; outputs, resources and class sizes; the role of government and the public/private debate in schooling. It also examines the main economic theories about education, including human capital theory and free market theory, and finds them seriously inadequate as a basis for policy. The author argues that economic rationalism has installed a free market agenda at the heart of public education policy, with deep consequences for the academic and democratic development of Australia's citizens.