White Utopias: The Religious Exoticism of Transformational Festivals (Paperback)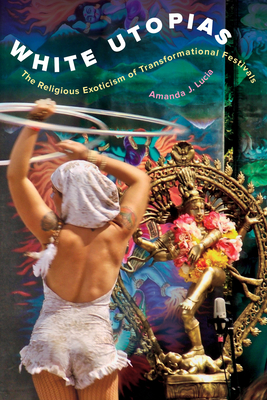 Description
---
Transformational festivals, from Burning Man to Lightning in a Bottle, Bhakti Fest, and Wanderlust, are massive events that attract thousands of participants to sites around the world. In this groundbreaking book, Amanda J. Lucia shows how these festivals operate as religious institutions for "spiritual, but not religious" (SBNR) communities. Whereas previous research into SBNR practices and New Age religion has not addressed the predominantly white makeup of these communities, White Utopias examines the complicated, often contradictory relationships with race at these events, presenting an engrossing ethnography of SBNR practices. Lucia contends that participants create temporary utopias through their shared commitments to spiritual growth and human connection. But they also participate in religious exoticism by adopting Indigenous and Indic spiritualities, a practice that ultimately renders them exclusive, white utopias. Focusing on yoga's role in disseminating SBNR values, Lucia offers new ways of comprehending transformational festivals as significant cultural phenomena.
About the Author
---
Amanda J. Lucia is Associate Professor of Religious Studies at the University of California, Riverside, and the author of Reflections of Amma: Devotees in a Global Embrace.
Praise For…
---
"Lucia's sharp analysis and enthusiasm for historical and theoretical context dominates the book."
— High Country News
"Lucia skillfully weaves a discussion of appropriate scholarship and definitions with vignettes of interviews and descriptions of each festival. The chapters are well written and easily digestible without sacrificing complicated analysis."
— Reading Religion