Ghost Gone Wild (Hardcover)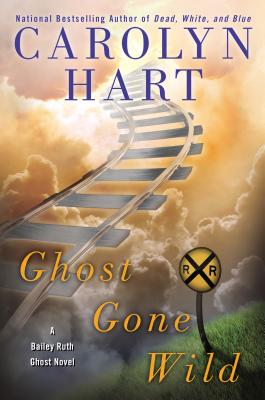 $25.95
Email or call for price.
Description
---
Carolyn Hart's irresistible cozy sleuth * is back good-hearted ghost Bailey Ruth Raeburn just can t say no to an earthly rescue, even when maybe she should
Bailey Ruth loves to return to earth as an emissary from Heaven's Department of Good Intentions. Problem is, she's a bit of a loose cannon as far as ghosts go forgetting to remain invisible, alarming earthly creatures so she's far from the top of department head Wiggins's go-to list for assignments.
That's why she's surprised when the Heaven-sent Rescue Express drops her off at a frame house on the outskirts of her old hometown, Adelaide, Oklahoma, where a young man is playing the drums. What kind of rescuing does he need drum lessons? But when a window cracks and a rifle barrel is thrust inside, only Bailey Ruth's hasty intervention saves Nick Magruder from taking a bullet. When she materializes to reassure him, she finds she can t go back to vanishing. What gives?
It turns out she's been tricked by Nick's late aunt Delilah Delahunt Duvall to come to the young man's rescue, which means she isn t back on earth in service of the department. Wiggins has no idea where she is and now she may be trapped in Adelaide forever. Unless she can help Aunt Dee snare the person who wants her nephew dead
*"Publishers Weekly.
About the Author
---
An accomplished master of mystery, Carolyn Hart is the author of fifty novels of mystery and suspense. Her books have won multiple Agatha, Anthony, and Macavity awards. One of the founders of Sisters in Crime, Hart lives in Oklahoma City, where she enjoys mysteries, walking in the park, and cats. She and her husband, Phil, serve as staff cat owners will understand to an orange tabby and brother and sister brown tabbies."
Praise For…
---
Praise for Carolyn Hart, Winner of Multiple Agatha, Anthony, and Macavity Awards

"Carolyn Hart's work is both utterly reliable and utterly unpredictable."—Charlaine Harris, #1 New York Times bestselling author

"One of the most popular practitioners of the traditional mystery."—The Cleveland Plain Dealer

Praise for the Bailey Ruth Ghost Novels

"Bailey Ruth and Wiggins will delight readers who prefer their mysteries light and seasoned with wit and the supernatural…Hart's vision of heaven is a hoot."—Boston Globe

"This could be Hart's best series yet. The most appealing attribute of her masterful, self-assured writing style is her wry humor—imagine Bailey, who has been dead for decades, learning about cell phones and computers for the first time."—Booklist (starred review)

"Hart blends an enjoyable fantasy with realistic characters and an engrossing plot that's sure to charm even ardent materialists."—Publishers Weekly (starred review)

"Absolutely charming."—Deseret News