The Bishop's Boys: A Life of Wilbur and Orville Wright (Paperback)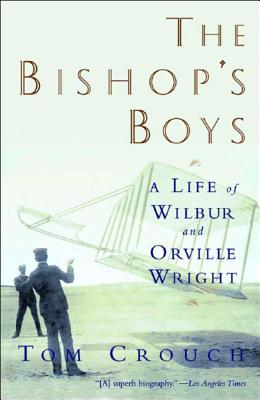 Description
---
The reissue of this definitive biography heralds the one-hundredth anniversary of the Wright brothers' first flight.
Brilliant, self-trained engineers, the Wright brothers had a unique blend of native talent, character, and family experience that perfectly suited them to the task of invention but left them ill-prepared to face a world of skeptics, rivals, and officials. Using a treasure trove of Wright family correspondence and diaries, Tom Crouch skillfully weaves the story of the airplane's invention into the drama of a unique and unforgettable family. He shows us exactly how and why these two obscure bachelors from Dayton, Ohio, were able to succeed where so many better-trained, better-financed rivals had failed.
About the Author
---
Tom D. Crouch, author of The Bishop's Boys and A Dream of Wings, is curator emeritus of the aeronautics division at the National Air & Space Museum. He lives in Fairfax, Virginia.