Understanding the Political World: A Comparative Introduction to Political Science (Paperback)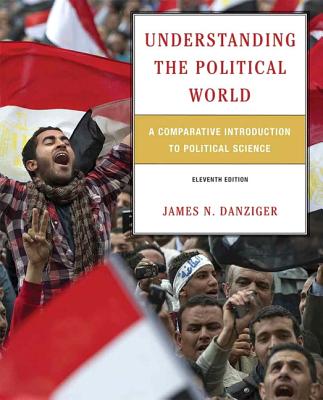 $225.96
Email or call for price.
Description
---
Updated in its 11th edition, "Understanding the Political World" offers a comparative perspective on how politics works at the global, national, group, and individual level. Focusing on how fundamental concepts in political science relate to real political events, this bestselling text surveys political behavior, systems, and processes throughout the world and asks students to evaluate and apply this knowledge. Through an engaging writing style, numerous examples, and the instructive use of visuals, "Understanding the Political World" encourages readers to think like political scientists and to critically examine new and enduring political realities and challenges.
About the Author
---
James N. Danziger is Professorof Political Scienceat the University of California, Irvine, where he also has served as Chair of the Department of Political Science, campus-wide Dean of Undergraduate Education, Chair of the Academic Senate, and Associate Director of the Center for Research on Information Technology and Organizations. He is recipient of many honors and awards, including a Marshall Scholarship (to Great Britain), a Foreign Area Fellowship, Woodrow Wilson Fellowship, Phi Beta Kappa, and an IBM Faculty Award. He received the first UC Irvine Distinguished Faculty Lectureship Award for Teaching in 1987 and the UC Irvine Distinguished Service Award in 1997. His Ph.D. is from Stanford University, and he has held visiting appointments at the universities of Aarhus (Denmark), Pittsburgh, and Virginia. His research has received awards from the American Political Science Association and the American Society for Public Administration. He has published extensively, particularly on information technology and politics, and he is on the editorial board of the International Journal of Electronic Government Research. He has also been an active participant in local politics."