Presidents and the American Presidency (Paperback)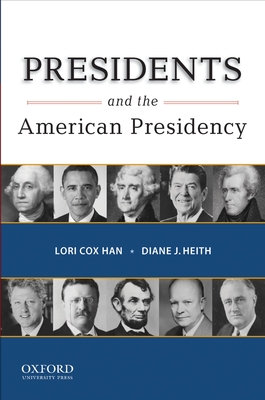 Description
---
Presidents and the American Presidency engages students in the study of the presidency through an exploration of both the political institution and the men who have held the office. Considering both the strengths and the weaknesses of the office, authors Lori Cox Han and Diane J. Heith move
beyond purely theoretical analysis to examine the real-life, day-to-day responsibilities and challenges that go with the job. FEATURES: * Incorporates archival documents from multiple administrations--in a Then and Now format--that reveal the inner workings of the White House and animate the discussions from the perspective of the presidents and other political actors * Offers extensive coverage of methodology, teaching students how to analyze the institution * Develops critical-thinking skills by integrating both institutional and president-centered approaches * Includes an in-depth discussion of campaign finance as an essential part of electing presidents.
About the Author
---
Lori Cox Han is Professor of Political Science at Chapman University. She is the author of A Presidency Upstaged (2011) and Women and U.S. Politics, Second Edition (2010), editor of New Directions in the American Presidency (2010), and coeditor of Rethinking Madam President (2007). Diane J. Heith is Associate Professor and Chair of Government and Politics at St. John's University. She is the author of the forthcoming The Presidential Road Show (2013) and Polling to Govern (2003) and coeditor, with Lori Cox Han, of In the Public Domain (2005).