The Arab Uprisings: What Everyone Needs to Know(r) (Paperback)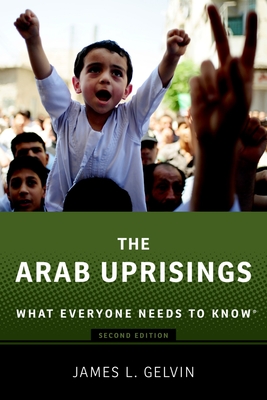 $16.95
Usually Ships in 3-7 Days
This book cannot be returned.
Description
---
Employing an engaging question-and-answer format, The Arab Uprisings explores the revolutionary protests that have rocked the Arab world since late 2010. In this updated and revised second edition, James L. Gelvin explores the varied paths taken by the uprisings and assesses their historical
and global significance. Gelvin begins with an overview-What were the conditions in the Arab world that led to the uprisings? Where did the demands for human and democratic rights and social and economic justice come from?-before turning to specific countries in the region. He examines how the long
history of state-building in Tunisia and Egypt ultimately determined the paths taken by uprisings there. He explains why the weakness of state institutions in Libya and Yemen led to violence and chaos. He explores the commonalities of the "coup-proofed" states Bahrain and Syria and the tragic course
of their uprisings. In the final chapter, he discusses the implications of the uprisings. What do they mean for the United States, al-Qaeda, and the balance of power in the region? What do they say about the viability of the Arab state system? What effects have they had on the Israel-Palestine
conflict? What conclusions might we draw from the uprisings so far? When will we know their historical meaning? What Everyone Needs to Know(R) is a registered trademark of Oxford University Press.

About the Author
---
James L. Gelvin is Professor of Modern Middle Eastern History at the University of California, Los Angeles. He is the author of The Modern Middle East: A History and The Israel-Palestine Conflict: One Hundred Years of War.